© 2011 Corrie Francis Parks
2011

Weather or not? A Colorado snowstorm brings the best of both worlds in this delightful sand animation.
Official Selection
Aspen Shortsfest
Chicago International Children's Film Festival
New Zealand Mountain Film Festival
Nordic Mountain Film Festival
© 2007 University of Southern California
2007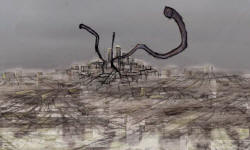 watch the film

On any given day, city-dwellers flock to an urban wilderness looking for a brief escape from the constant presence of the city. Though tamed and tied by its surrounding metropolis, the mountain is not passive. It struggles against its captivity as it attempts to release the city-dwellers from their habitual, frenetic pace with moments of savoring the richness of life.
© 2006 University of Southern California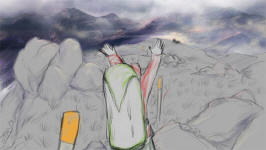 watch the film
In an age of technological integration and urban life, people turn to the natural world for renewal. In this animated documentary, New Zealanders attempt to fathom their deep, personal connection with their land.
Tracks
© 2003 University of Southern California
2003
Evoking the awe of the African Savannah at sunset, wild animals gather in a moody landscape for a last drink before nightfall. With the aid of a unique combination of fluid sand animation and backlit collages, Tracks creates a subtle, striking tribute to nature.
Ash Sunday
© 2001 Corrie Francis
2001
A drawing, formed in a swirl of dust, awakens to find herself trapped on an empty, dimensionless square of paper.
April Showers
© 2000 Corrie Francis
2000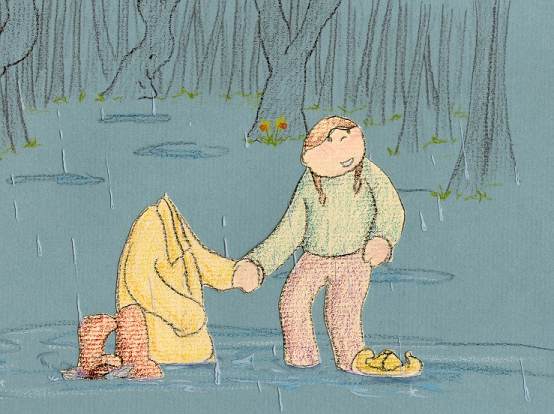 watch film
When a little girl's mother won't let her play in the rain, her raincoat comes to life and takes her on a rambunctious puddle-splashing adventure!
Works in Progress
A Tangled Tale
Under the dark surface of the river, an inevitable romance unfolds. Two fish become tangled in their attraction. Will the power of love seasoned with pain set them free?
We are raising money for post-production! Support this film on Kickstarter.com!
En Plein Air: An Animated Sketchbook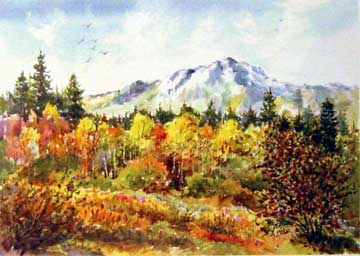 watch film
A short interview with Irmgard Otto, 89 years of painting en plein air.